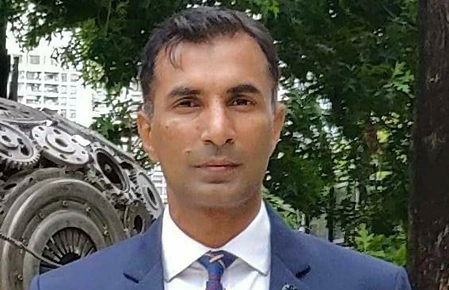 COLONEL RAVI RATHORE
Colonel Ravi Rathore is a 3-goal Arjuna Awardee and former 5-goal international polo professional and instructor, who hails from India. An experienced player, he has captained India in two and played five consecutive World Cup Championships for his country. He is also commandant to the 61st Cavalry Regiment, only mounted Cavalry globally. At present, he is an Ambassador to FIP from India and has played in numerous professional tournaments in over 25 countries around the world.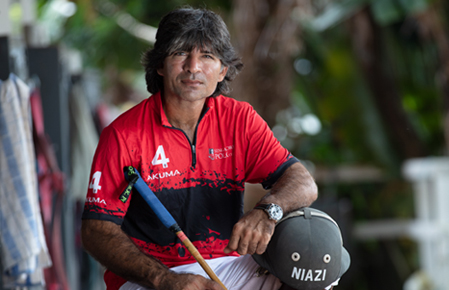 SUNNY KHAN
Sanaullah Khan is a 2 goal polo professional and instructor also from Pakistan, who is a seasoned member of the Singapore Polo Club coaching staff. He is a mainstay in club tournaments, and has also competed in events in Argentina, Indonesia, Malaysia and Thailand.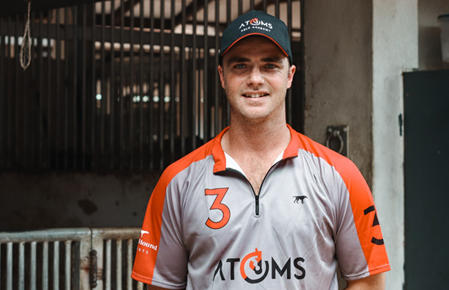 CODY WILLIAMSON
Cody Williamson is a 3-goal polo professional from Jurassic Park Polo Club, South Africa. He has played in various international tournaments and his favourite polo destination is Brazil.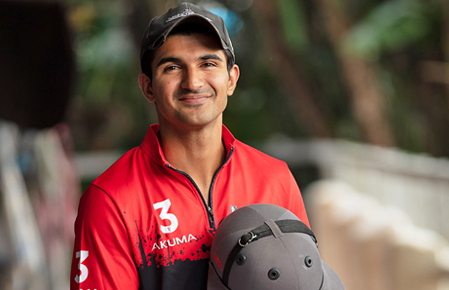 WAQAS KHAN
Waqas started riding and playing polo since a very young age. He currently holds a polo handicap of 3 goals. His father, Sattar Khan is a polo pro by profession. Waqas has participated in many local tournaments and has played polo in United Kingdom, Thailand, Malaysia, Argentina, and Pakistan. He has also won the under 14 Potrillos polo tournament in Argentina. His love and passion for the game has motivated him to pursue polo professionally in the future.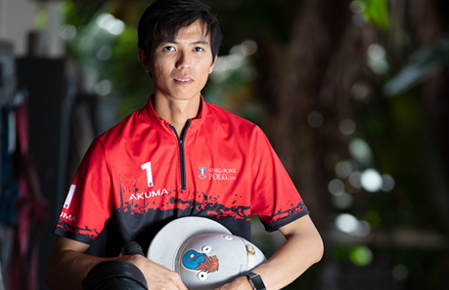 ANG ROON KAI
Roon Kai has been a part of the Singapore Polo Club from an early age joining the Riding Section first at only 9 years old. His father, Ang Ban Tong was a polo silver medalist at the 2007 SEA Games, and he thus followed in his footsteps, eventually representing Singapore on the national team. Polo has taken Roon Kai all over the world, from Argentina and Australia to Chile and New Zealand. He also spent some time in England where he was the manager and coach at Leadenham Polo Club.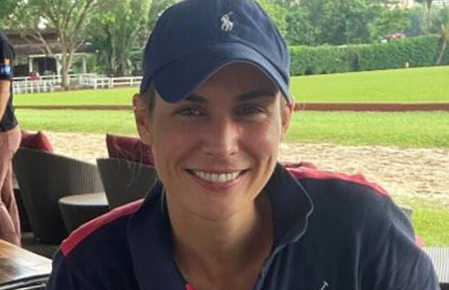 KATHERINE DESBAILLETS
Katherine is an experienced Grand Prix rider who started riding at the age of 4. With over 17 years of European training and competition experience, she competed at her first Grand Prix test at 17 years old with a score of 72%. In the intervening years she has worked with some of the best in the equestrian world; Paul Weier for 7 years (3 months every year) and Michel Henriquet (Student of Maitre Nuno Oliveria) in France and has also competed at Grand Prix level on some of their horses. More recently, she lived in Austria for a year and trained horses with Hans Erdmann and Marcel Schumacher. Presently, she goes back to Europe once a year for 2 weeks to train and compete to continuously maintain her level of riding and training.


She now also has 15 years of teaching and training experience. Katherine has trained 7 horses from "green level" to Grand Prix level in Switzerland, Thailand and Singapore, and owned 4 dressage horses which she trained up to Grand prix level from the age of 4 and 5 years. She has also successfully trained more than 10 riders to PSG and 2 riders to Grand Prix level.


She will be joining the Atoms Polo Academy team at the introductory level, to fine tune beginner riders and make them more proficient before they progress onto the next level.